COMMUNITY THEATRE

---
TICKETS

Tickets for select theatre performances are available online 24/7 through our secure website with Visa, MasterCard or Check. Online sales end a few days before the first performance date in order to have time to process your order. You can also order tickets by calling the Surry Arts Council at 336.786.7998 or stop by their offices in the Lower Level of the Andy Griffith Playhouse. Business hours are Monday-Friday, 9:00 a.m. to 5:00 p.m. All Surry Arts Council tickets are non-refundable.

North Carolina Entertainment Taxes provide that the sales & use tax must be stated and charged separately on movies, museums, & event admission. The tax is 7% and is not included in the price unless otherwise noted with an *.

INTO THE WOODS, JR.

Performed by the Surry Arts Players
Friday, June 17, 2015 at 4:00 p.m.
Saturday, June 18, 2015 at 4:00 p.m.
Sunday, June 19, 2015 at 4:00 p.m.
Andy Griffith Playhouse
Adult Tickets $11*
Youth (ages 12 and under) $7*
Available online through June 15th or by calling SAC at 336.786.7998
All of your favorite characters - Cinderella, Lilttle Red Riding Hood, Jack (and his beanstalk), and the Witch - meet and interact in this whimsical original story. The musical centers on a baker and his wife who wish to have a child; Cinderella, who wishes to attend the king's festival; and Jack, who wishes that his cow would give milk. When the baker and his wife learn that they cannot have a child because of a witch's curse, the two set off on a journey to break the curse and wind up changed forever. The Brothers Grimm hit the stage with an epic fairytale about wishes, family and the choices we make.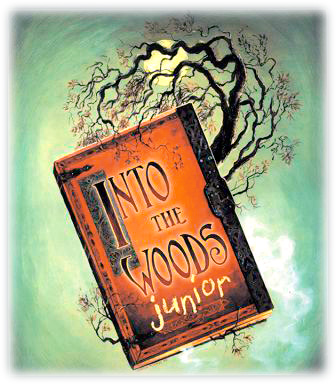 BIG RIVER

Performed by the Surry Arts Players
Auditions on May 31 & June 1, 2016
Andy Griffith Playhouse 6:00 - 8:00pm
Saturday, July 30, 2016 at 7:30 p.m.
Sunday, July 31, 2016 at 3:00 p.m.
Monday, August 1, 2016 at 7:30 p.m.
Andy Griffith Playhouse
Adult Tickets $15*
Available online through July 28th or by calling SAC at 336.786.7998
Twain's timeless classic sweeps us down the mighty Mississippi as the irrepressible Huck Finn helps his friend Jim, a slave, escape to freedom at the mouth of the Ohio River. Their adventures along the way are hilarious, suspenseful and heartwarming, bringing to life your favorite characters from the novel - the Widow Douglas and her stern sister, Miss Watson; the uproarious King and Duke, who may or may not be as harmless as they seem; Huck's partner in crime, Tom Sawyer, and their rowdy gang of pals; Huck's drunken father, the sinister Pap Finn; and the lovely Mary Jane Wilkes and her trusting family. Propelled by an award winning score from Roger Miller, the king of country music, this jaunty journey provides a brilliantly theatrical celebration of pure Americana.

THEATRE VOLUNTEERS NEEDED!!!

Technical theatre assistants and stage crew (ages 16 & up) needed for community theatre productions. Please call the Surry Arts Council at 336.786.7998

COSTUME RENTALS
The Surry Arts Council rents costumes of all sizes and types!!!

The Surry Arts Council is now scheduling costume rental appointments. SAC costumes and they are ready for rental so call us with your holiday (and other!) costume needs.
Viewing is by appointment only - please call 336.786.7998 to schedule
Rental rates are flexible and very affordable. Costumes to choose from include:

Poodle skirts, Indian, 1800's, military, flapper, chicken, bunny, witch, snowmen, Santa Claus, Mrs. Claus, Scottish, medieval, Romeo and Juliet, Biblical, tuxedos, evening gowns, renaissance, dresses, wigs, crinolines, wedding gowns, and much more!!!
Remember us for costume parties, school projects, church plays, or any other event that you need to dress up for!
Don't throw those old clothes and hats away!!!
The Surry Arts Council accepts donations of clothing, hats, props and more for use in our theatrical productions. Your donation is tax deductible.