Tickets for select theatre performances are available online 24/7 through our secure website with Visa, MasterCard or Check. Online sales end a few days before the first performance date in order to have time to process your order. You can also order tickets by calling the Surry Arts Council at 336.786.7998 or stop by their offices in the Lower Level of the Andy Griffith Playhouse. Business hours are Monday-Friday, 9:00 a.m. to 5:00 p.m.


Performances
Saturday, September 20, 2014 at 3:00 pm
Sunday, September 21, 2014 at 7:30 pm
Monday, September 22, 2014 at 7:30 pm
Tuesday, September 23, 2014 at 7:30 pm


Andy Griffith Playhouse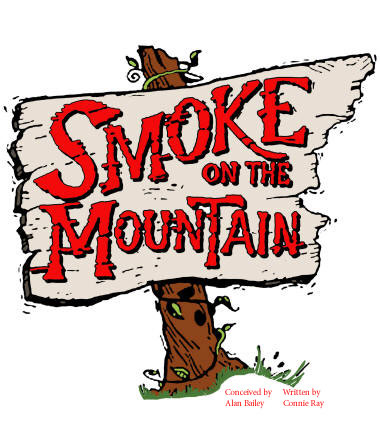 Tickets $10
Available online through September 17th
or by calling SAC at 336.786.7998
The show is set in 1938 on a Saturday night in Mount Pleasant, NC. The Reverend Mervin Oglethorpe has invited the Sanders Family Singers for a Saturday Night Sing. The audience acts as the congregation while two dozen traditional and original hymns weave together with stories of witness from family members. Though the Sanders family want to appear perfect and professional, they cannot help but reveal their honest, imperfect, and often hilarious, natures.
Smoke on the Mountain is directed by John Adams, whose previous shows at the Arts Council include A Christmas Story, Love Letters and Joseph and the Amazing Technicolor Dreamcoat.
The talented cast includes two newcomers to the Andy Griffith Playhouse: Seth Dowell-Young as Reverend Mervin Oglethorpe and Joyce Prince as Vera Sanders. They are joined by Vince Hancock (Stanley Sanders), Susan Lawrence (June Sanders), Jamie Dowell-Young (Denise Sanders), Alex Whitley (Dennis Sanders), and Autumn Blakemore (Cousin Sally Sanders). The remainder of the cast are musician cousins Jennie Lowry Caudill, Jack Holt, Joe Jackson, and Myron Simmons.


The Surry Arts Council is now scheduling costume rental appointments. SAC costumes and they are ready for rental so call us with your holiday (and other!) costume needs.
Viewing is by appointment only - please call 336.786.7998 to schedule
Rental rates are flexible and very affordable. Costumes to choose from include:

Poodle skirts, Indian, 1800's, military, flapper, chicken, bunny, witch, snowmen, Santa Claus, Mrs. Claus, Scottish, medieval, Romeo and Juliet, Biblical, tuxedos, evening gowns, renaissance, dresses, wigs, crinolines, wedding gowns, and much more!!!
Remember us for costume parties, school projects, church plays, or any other event that you need to dress up for!
Don't throw those old clothes and hats away!!!
The Surry Arts Council accepts donations of clothing, hats, props and more for use in our theatrical productions. Your donation is tax deductible.